About Us
A motivated team, building a better futur together
Launched in March 2015, iMan is a project that wants to achieve several things :

- List, evaluate and promote manual therapies, which help with cerebral malleability
- Inform and support parents who face the illness and handicap of their child
Hosted and led by Iman's parents, our team is composed of many talented individuals who have experience in project management, experience with working with children, and are familiar with the musculoskeletal system.
First and foremost, this team gathers precious humane intelligence, thanks to the alliance of knowledge, sensitivity, and shared values. We are at the service of the children.
Our Values


A sense of selflessness, and an experience devoted to children's wellbeing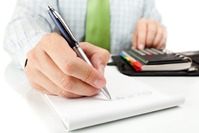 Honesty and Transparency
"Moral justice consists in equity. It is unbiased and is grounded in proof."
We encourage openness and transparency. We respect the strict legal standards around medical childcare, with a rigorous integrity, and we take responsibility for our actions.
All our activities are guided by our wish to care for the children. We work under the control of the "Label Committee", which guarantees the philanthropists who support us a flawless and seamless financial management.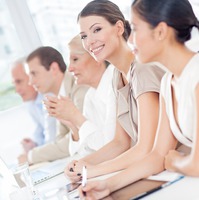 Social intelligence
"Aware of other's emotions and motivations. Reactivity and pragmatism regarding social issues and understanding of the driving forces behind each individual's behavior."

We take action by keeping in mind that we want to facilitate exchange between people. We are proud to be maintaining a dynamic and peaceful relationship with our partners. Not only that, but we make sure that our collaborators and every party involved tries to positively contribute to the society that we live in.

Humanity
"Interpersonal forces that make us reach towards each other and to offer our help to people who need it"
We empathize with these children, whom we consider victims of the disease, and victims of poor care. We are dedicated to helping the families by supporting them throughout the hard times.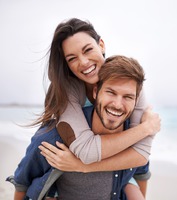 Optimism & Gratitude
"To be grateful for the future and to work towards a better one. To be sure that a bright and happy future is something that we can create, for us, and for everyone else around us."
To be conscious and thankful of the good things in life. To take our time to express thanks.
Wisdom and Generosity
"To see the world as what it is, and what it can be, for us and for others."
To give, not because we have to give, but because we want to give, and to receive maybe less than we would have bargained for.
Origin
Thousands of mother's wishes, united
The IMAN foundation (Institut Mécénal d'Accompagnement en Neurotraitements) was born from the will of Iman's mother, a girl suffering from cerebral palsy, to federate the associations of mothers in order to set up solutions for rehabilitative care and to improve the autonomy of the children by the progressive recovery of their motor skills.

Our priority investment projects are the creation of a PILOTE center for continuous and multidisciplinary rehabilitation (CRCP Project) in Paris (and its region) as well as the development of our network.

Our other projects are also in line with our values and are all about bringing a secondary support system to the already existing, classic, one, by targeting the areas where the French support system lacks.

Vision
To better the lives of thousands of children
Our vision is innovative because it carries and defends the vocation to better the support that our children benefit from, and to make this support multidisciplinary, coordinated and personalized.
Even if, today, the French public healthcare offers physiotherapy, speech and language therapy, orthoptic, occupational, and psychomotricity therapy, these are often not enough as the public healthcare system lacks funds and resources.
In addition, each of these practitioners only practices within the realm of their program and rarely contacts of exchanges knowledge with other practitioners.